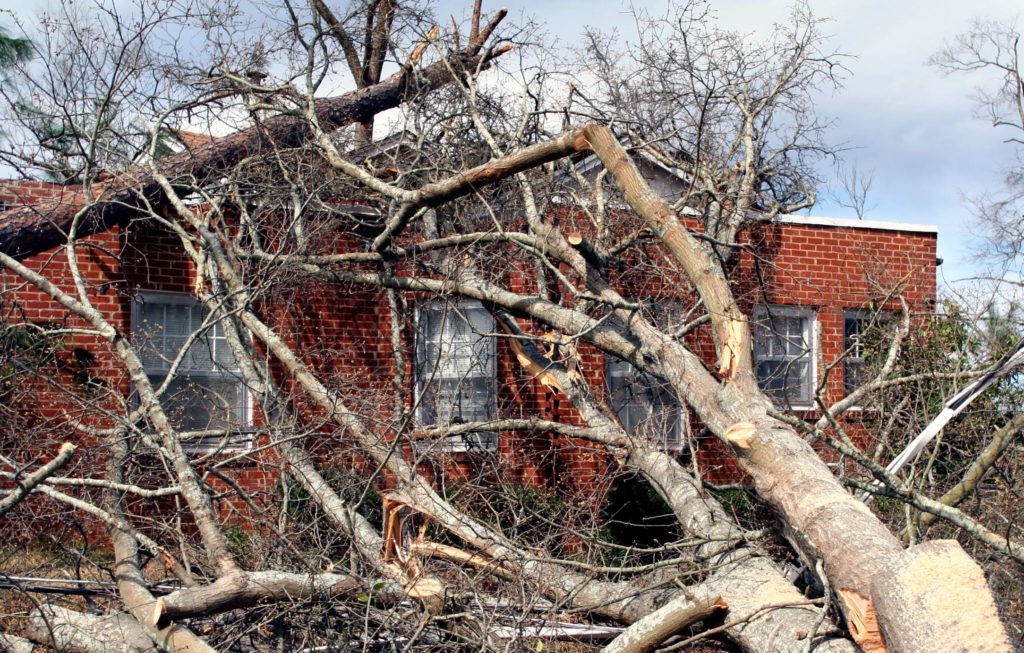 Big storms can wreak havoc to your property. Branches on your trees and shrubs often will get damaged if the storm is severe enough. Those loose and broken branches can likely be a hazard to you, your loved ones, or property. This hazard is why after any major storm to check your trees for these dangerous loose branches. If you have any then to call in the experts that can take care of them for you so you and everything you care about will remain safe. Please do not hesitate and call New Haven Tree Pros today if you have loose or broken branches posing a threat.
Emergency service
Sometimes a damaged tree can cause terrible damage to your property, and you need it removed so you can begin to repair. When you require that immediate tree removal, then you do not need to look any further than with us here. We can be on your property quickly and get that fallen tree or large branches removed. We can and will work with your insurance company as well to make sure that your process work goes through and you can the maximum benefit from your claim. We are here to get you safe again.
Nothing too dangerous
If the fallen tree happens to be very large, we can crane it away. Even if its location or how it has fallen is seemingly inaccessible or potentially hazardous, we can also have our crane remove the damaging tree. Our crane operators work in conjunction with the rest of our crew to also ensure that when we remove the fallen tree that no further damaged is caused to your property. We take it away smoothly and safely, so you have nothing further to worry about. You are always in good hands when you count on us for your tree removal services.
Immediate service
If the damaged from a fallen tree or branches is in a dire situation, then we can be right there to help you usually within 2 to 3 hours. We can be right on the scene to stabilize the situation and prevent any further harm from occurring. Our crews know how to handle these dire situations, and we are here to make sure you stay safe.
Talk to a human right away
When you are dealing with an emergency situation, the last thing you want to have to deal with is voicemail or an automated machine. When you call us, a human answers the phone and helps you right away. We are always there to make sure that you are being taken care of, and this is especially true in emergencies.
When a storm has passed on through, and it was a doozy, you need to ensure that everywhere on your property is safe. You need to call the right contractors to handle any damage. When that damage or potential for damage is from the trees or shrubs on your property, we are the experts here to take care of them for you. We also help you to tree planting and transplanting.