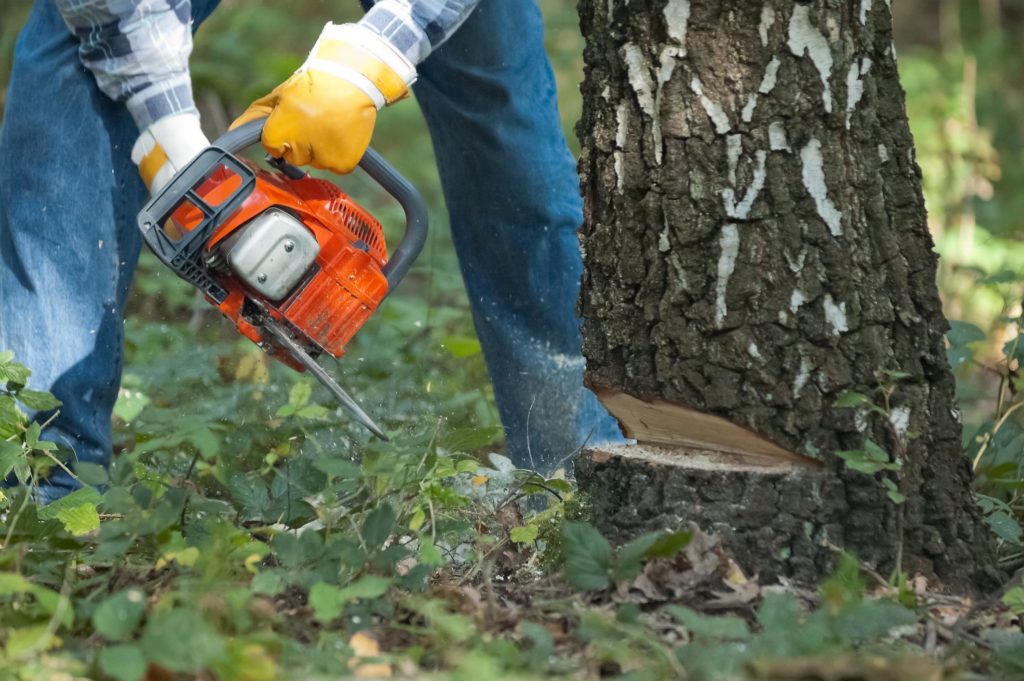 When it comes to getting rid of an old or bothersome tree, you are in good hands when you come to New Haven Tree Pros. We can handle trees of any size or condition safely, so you do not have to worry about you or your property getting damaged. Even when the area has limited access, we can get your tree down with surgical precision. Even if that large potentially hazardous tree is hovering over your home, pool, or patio we can get rid of it no problem while keeping your property safe. No matter if the tree is dead or alive, we can take care of it thanks to our years of experience and proper equipment. We have everything we need to make sure that tree is removed safely and thoroughly.
As always, safety first
When we are removing a tree from your property, we take special care of everything around us. We make sure that all safety precautions are enacted out according to OSHA standards. Which are the safety standards that any contractor job must uphold. When you hire us at New Haven Tree Pros, you can rest easy knowing that we will get any of the trees on your property removed safely and efficiently. You and your property are in good hands with us.
Professional tree removal
Tree removal done by the wrong people can be a devastatingly disastrous when done wrong. There are so many things that can happen to go horribly wrong in the inexperienced hands. Anyone around the area from the workers to even a passerby can be seriously injured when working with amateur crews. Our crew are all experienced and always ensure top-level safety procedures when removing a tree. You have nothing to fear with our tree removal service.
We take this seriously
This is not a game or a thrill ride for us. This is our job, and we take our work seriously. Mistakes cannot happen. Unlike less dangerous professions like a painter can handle a slip-up or two. However, with what we do, even a small slip-up can have severe results. There is no guesswork or haphazard approaches with our crews. We take things seriously by planning out the most ideal and safest way to always remove a tree. When you work with us, you are getting a crew that sits down and plots the best course of action of removing any tree no matter its state. Plus, we understand that all trees are going to be different based on their condition and we have the best approaches to handling them no matter how they currently are standing.
Clean new slate
We do not just remove the tree from the ground, but we also make sure before our crew leaves that your area is nice and tidy. We clean up all debris from the tree removal and can dispose of it if you do not wish to keep it for use. When we leave your property, it will be as if that tree was never even there. We also offer stump grinding service.