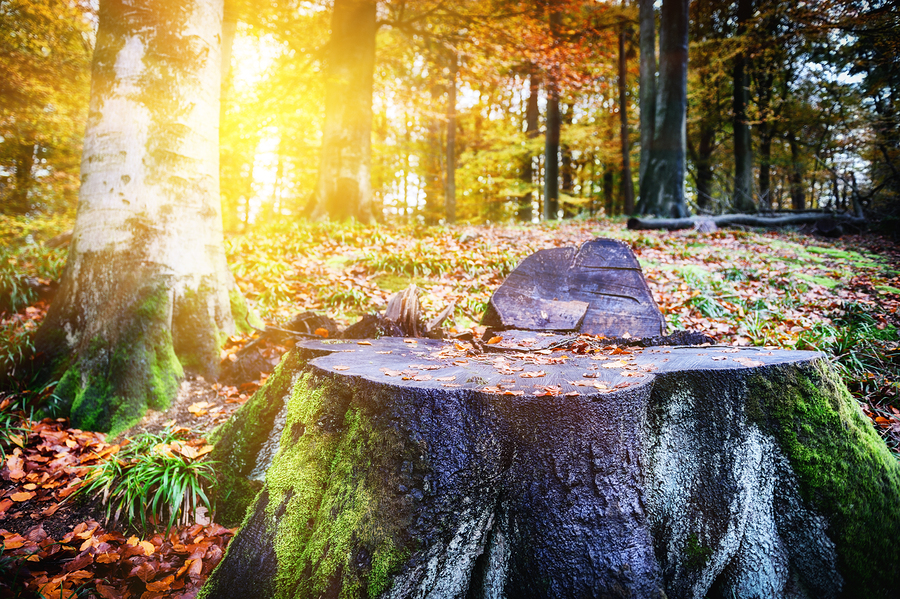 Do you have a stump or major surface roots littering your yard? If you want them gone, we are the ones to call. We can get rid of any sized stump or surface root that is in the way of you having a beautiful yard. Our team uses the less invasive grinding method to ensure that you lose the stump but not leave your yard with a massive mess. We can take the grindings away or leave them for your use. We can also come on down to give you an estimate of the cost of removing the stump for you. Our team is here to get your old stumps taken away.
Our powerful grinders
We have a set of powerful grinders more than capable of handling any sized stump. They are also small enough to be able to access smaller areas at a 38" opening so we can get into many of your backyards if needed. Once we are there our grinders will make quick work of those bothersome stumps on your property and be out of there.
Our process
Usually, a stump is ground down at a depth of 12 to 14 inches, which is more than enough space for you to cover with topsoil and seed. The remaining bits will help contribute to the nutrient of the soil eventually as well. However, if you intend to plant a new tree, we are more than capable of going deeper on a by the need basis. As well we usually leave you the grindings as a mulch which does mix well with your topsoil. However, if you simply do not want it, we are more than willing to take it away at a small extra charge. No matter what you want in the end, we can grind that stump away and have your yard clean and ready for whatever you intend to do next.
Free estimates
When you give us a call, we can many times give you the estimate right over the phone. All you need to do is tell us the base measurement at the widest point and answer a few questions we will have about your property. However, we can and are willing also to come over if you do not have the time or are not sure to have a member of our crew check the ghastly stump and its condition out ourselves. You do not even need to be home so long as we can gain easy access to the area your stump is located. We will give our estimate and leave the notice in your mailbox for you to have a look at your own convenience. No matter how we can have your free non-binding estimate given to you in no time at all. So, what are you waiting for?
Please let us know if you have an unsightly stump rotting away in your yard and in the way of the dream garden that you have been waiting for. Our crew can be there quick for an estimate and have that stump gone like it was never even there. We also offer land clearing service.